Franklin Square Playground Athletic Field
MAP IT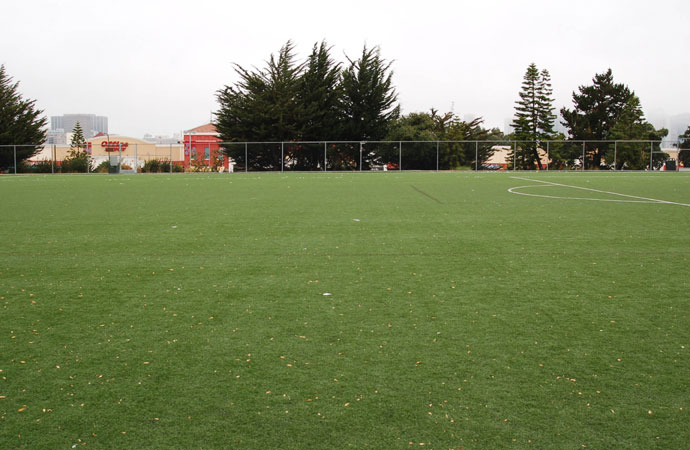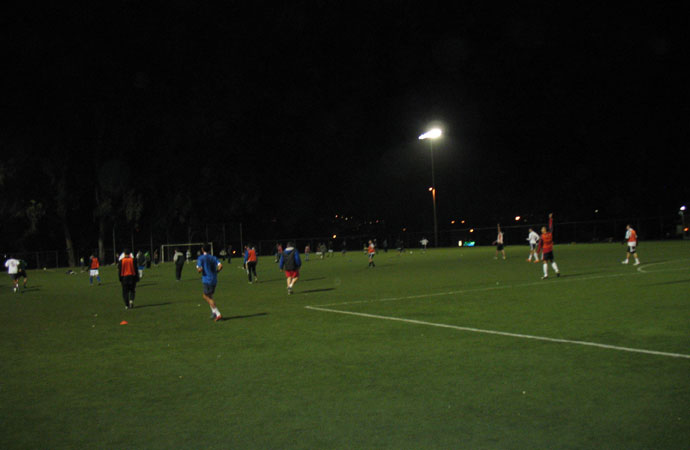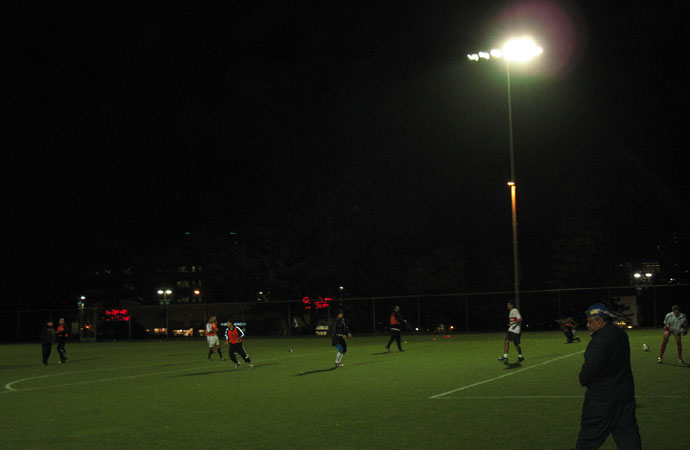 Franklin Square Playground is a Mission District park featuring one of the City's first synthetic turf soccer fields, as well as a picnic area and playground. Even with the existing synthetic field, for many years the field closed at dusk, limiting the time available for play.
In 2008, the Recreation and Park Department and the City Fields Foundation, worked together to add lights to Franklin Square's synthetic turf field. The full-sized soccer field is now available for informal pick-up games during the day and permitted play at night.
Simply with the new lights, the neighborhood's soccer-loving residents now enjoy an additional 1,285 hours of play time each year. The field is now available for scheduled or spontaneous games an extra 60% of its annual hours, making it a hub for sports and family-centered play in its community.